Election Special
The turnout for the recent Pennsylvania Primary Election suggests that we as social studies teachers are not as effective as we should be in teaching about the importance of voting.
Maybe it is time for us to practice what we preach!
Each year, PCSS elects a recording secretary for a one year term and five Board members to serve on the governing board of the organization for a period of three years. Every two years, we also elect a president-elect. This is that year so show the world how it is done and vote!
Early and often? No, that is a different lesson…
This is our candidate for President-Elect, Amy Cheresnowsky.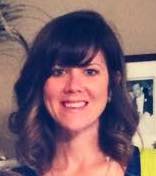 Statement
This is our candidate for Recording Secretary, Kristy Snider.


 
Statement
We have six candidates for the five Board positions.
Keith Bellinger