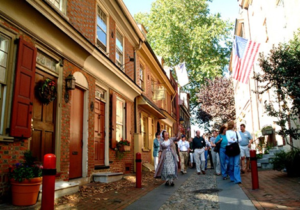 NCSS is coming to Pennsylvania in 2022!!
The Pennsylvania Council of the Social Studies is pleased to announce the city of Philadelphia has been selected to host the National Council of the Social Studies annual conference in 2022.
Proposals for the city of Philadelphia to host this event started a little over a year ago and board members for the PCSS and NCSS worked closely this past summer to highlight the important historical elements of the city to draw Social Studies teachers from across the nation.
Philadelphia was able to capture the conference for the fall of 2022 by competing with top contending cities such as Atlanta, GA and New Orleans, LA.
PCSS representatives and board members could not be more pleased and honored to host the annual conference in the Keystone State and look forward to working closely with NCSS with organizing the conference and hosting a conference that will be truly remembered.